This week after a great presentation on Assistive Technology by Channing, Kelsey & Haiming, we were asked to reflect upon our own experiences with assistive technology. I have to admit that this is definitely an area that I do not have much knowledge, or experience in – but I am eager to learn more!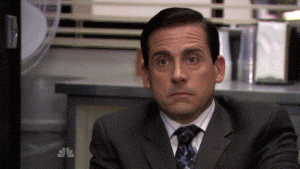 via GIPHY
I found myself nodding alongside the presentation and loved all the great examples they provided – Brittany Thies' guest appearance was so amazing! I had no idea all of the different assistive technology that students in Brittany's classroom used, and Justine also furthered opened my eyes to these technologies in her post as she talked about her experiences working at Hope's Home. I also loved how the group brought in a relevant local initiative that truly encompasses the heart and desire to make accessibility a priority for our community – Build Love.
I truly enjoyed reading Joe's blog post, as he gives a personal and experience-based perspective as a current learning resource teacher who utilizes assistive technology with students daily. Many of the assistive technologies Joe mentioned have to do with supporting students in literacy. As someone who primarily teaches Phys. Ed and Math, I have had little, if any, experience with most of the assistive technology he mentioned. I have used manipulatives and calculators to support students in my math classes, but otherwise have not used a wide variety of assistive technology for numeracy. I commented on Joe's blog asking if he had any suggestions and he mentioned a chrome extension called Equatio, which helps with writing equations online. I am looking forward to further exploring this extension, and it's possible uses for my students.
I have supported many students with varying physical abilities in the gym, and I have always been absolutely amazed with the barriers that are broken down when students are given a chance to participate. Unified Sport has become a part of my school and many other schools with the help of Special Olympics Saskatchewan. This has given a chance for students who wouldn't necessarily have the opportunity to play on a school sport team, a chance to not only play sports, but to play in an inclusive atmosphere with their peers who are called partners. Over the past two years of this program I have seen amazing things from our entire student body – not to mention TWO provincial championships won together. Check out this article to learn more about the amazing Unified Basketball program in our city.
Whether no tech, low tech, or high tech, as Channing breaks down on her blog examples of how assistive technology can be utilized at varying levels of technology. I found this super helpful in conceptualizing how this can look in a classroom, and also how I can best support students. As we discussed in class, what is helpful for one student is often helpful for all students and I think we can strive to make our classrooms more inclusive and mutually beneficial for all students when we think about the assistive technology ALL of our students could and should have access to. It is important to remember as our reading – and research supports "assistive technology can support the learning experiences of all students" .
I also think it is important to recognize that assistive technology doesn't have to always be about the actual technology piece. How we create and foster inclusive environments that support learning experiences for students happens both inside and outside of the classroom – with and without technology.