Welcome readers!
I cannot believe it is not only my last EC&I class with the amazing Dr. Alec Couros, but also my final semester of my graduate program! As excited as I am to be done this journey, I know there is still so much learning ahead alongside a great group of EC&I 833 classmates and I am even more excited for that!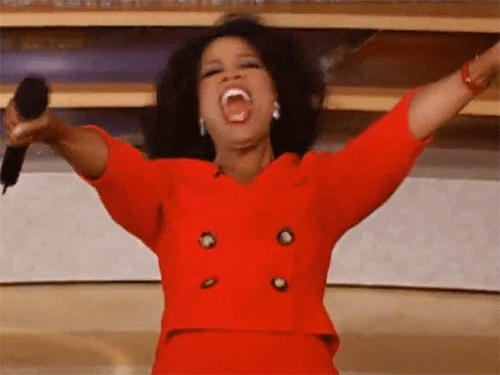 via GIPHY
For our first blog post, we were asked to reflect on and explore how our own understanding of educational technology has been shaped, and ultimately come up with a personal contemporary definition of educational technology.
My first step in writing this post started with reading some of my classmates blogs. I loved reading Scott's trip down memory lane: Number Munchers, Lemonade Stand & All the Right Type – these were signifigant games in my childhood! (Not gunna lie… I have used Lemonade Stand in my classroom too…classic Business Ed. teacher!) I, like Channing, can also relate that my views, knowledge, and comfort regarding technology have changed significantly since starting my Master's program, and more so directly related to the two classes I have taken already with Alec. Check out some of my past work here and here.
My previous experience and work regarding digital citizenship, and a push to focus on digital wellness, has really been a large contributor to forming my opinions regarding educational technology, especially the need to make digital citizenship education a priority in schools. I would definitely define myself as a "pro-tech" teacher, and I often speak out against banning cellphones in schools.
This week's readings, especially "Five Things We Need to Know About Technological Change" by Neil Postman, really intrigued me. I often have this super duper positive view of technology, smart phones, and social media, and I feel that I may overlook the negatives because of this. Postman talks a lot about both the pros and cons of technology, and how we are constantly in this back and forth of technology both taking and giving.
"This is a dangerous imbalance, since the greater the wonders of a technology, the greater will be its negative consequences." (Postman, 1998)
I do want to continue to maintain a positive outlook and to be an advocate for educational technology to be incorporated meaningfully, and for digital citizenship education to become a priority. But in the same breath, the same way we need to teach our kids to be more critical of the news and  media they read online, I also need to take a  more critical stance.
"The consequences of technological change are always vast, often unpredictable and largely irreversible." (Postman, 1998)
Postman hits the nail on the head when he describes the changes technology makes – and how significant they are–long before Facebook, Snapchat, or Instagram were invented.
The way our students of today, and the way we as adults communicate is forever changed, and won't go back. Whether we like it or not, as teachers we need to embrace, and accept that mobile phones are the way our students communicate in many forms, and do everything we can to teach about etiquette, distraction, and addiction.
Not only has the way our students communicate changed – but also the way they read. Online reading with hyperlinks, images, gifs, videos, hashtags, is so much different than leisure reading or what we might traditionally do in schools. Not only is the skill of reading changing, but so is how students dissect, interpret, analyze and digest this information. I can't lie and say I don't get distracted by the "up next" video on Youtube, or the ads for dog pajamas that I need to buy on my Facebook feed. This never ending fountain of information that is accessible to me is vastly changing the reading I do in a day.
This task of actually defining educational technology is challenging for me. It is so much more than just the physical tools we use in our classrooms like Chromebooks or SmartBoards, or online tools like Kahoot or Google Classroom. To me, when we put the word "educational" in front of technology, it becomes all about how we teach with, about, and for technology.  As teachers we have a huge responsibility and duty to work together with kids to navigate all the technology around them. This includes navigating social media, the vast amount of information they can access, and building 21st century skills.
I love how Neil Postman describes technology and our ability to use it for both good and evil.
"The best way to view technology is as a strange intruder, to remember that technology is not part of God's plan but a product of human creativity and hubris, and that its capacity for good or evil rests entirely on human awareness of what it does for us and to us." (Postman, 1998)
This is where it must be educational technology and not just technology – we have the power to learn it, teach it, and grow together with our students in our understanding of how it can be a catalyst for learning. I am looking forward to the class presentations to come on productivity suites, assistive technology, and assessment technology to name a few – and I can't wait for my definition to continue to be challenged, as well as expand.